IFT & 2LBin Emergency Pipline Services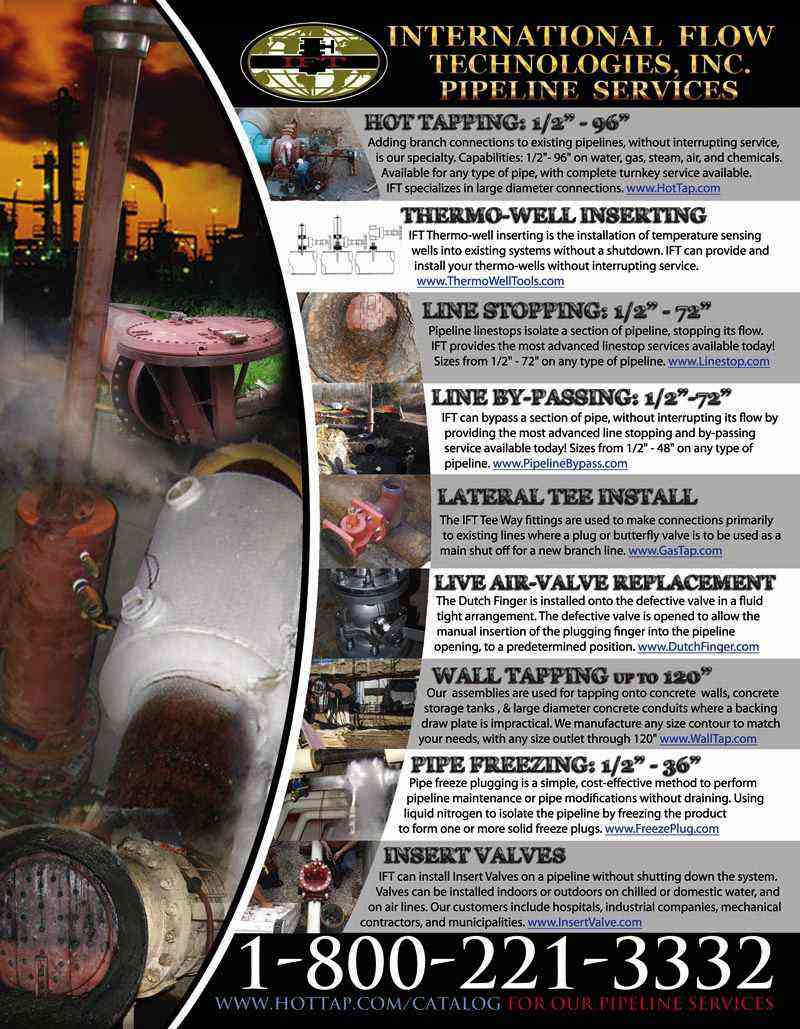 Established in 1980, International Flow Technologies (IFT) has been involved in critical pipeline solutions around the globe. From large diameter sewage bypasses, to complicated water system conversions for San Salvador, IFT has performed thousands of hot taps, live valve installations, pipe freezes, linestops and pipe bypasses. We have been educated with the help of raw experience and routinely complete our customer's jobs the 1st time every time.
We offer many services that can assist in managing your pipeline system, without a shut down. The state-of-the-art services we provide, such as PipeFreezing, Hot Tapping, and Valve Inserting, are available to retrofit your piping systems "Live." Trust the 30 plus years of experience of PipeFreeze.com, InternationalFlow.com, Linestop.com, and 2lBin.com and the consulting services of Leakdog.com for all of your pipeline projects.
Contact us today by clicking the circle links below to get a free quote for your pipeline needs.
Leave us a Facebook Comment