ThermoLet™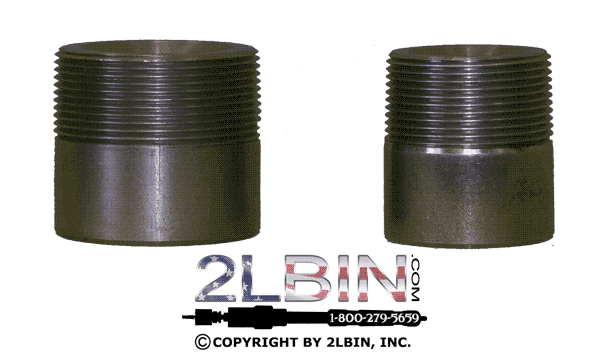 ThermoLet™ fittings and tools were developed by 2LBin technicians over the last 35+ years to allow the installation of Thermo-wells without draining down a system.

A wide variety of Thermo-well probes can be installed into any type of pipeline by using the weldable 2LBin ThermoLet™
Mechanical ThermoLet™saddles can be custom built for non-weldable pipelines. Stainless steel and special metal ThermoLet™fittings are also available by custom order.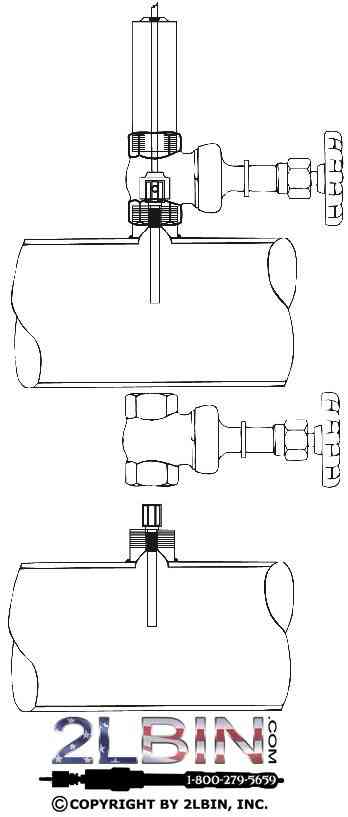 In the diagram shown, the pipeline is weldable and the ThermoLet™ fitting is welded to the the pipeline. "For non-weldable pipe such as copper or plastic a bolt-on ThermoLet™ can be supplied". The ThermoLet™ assembly has been welded to the pipeline and a temporary access valve has been installed and pressure tested. After testing the fitting, temporary valve and the desired hot tap machine the hottap can be performed into the pipeline. After the Hottap is performed the drill is retracted above the valve, allowing the valve to be closed and the tapping machine to be removed from the line.

Thermolet-Tools are used to insert the desired well and are designed to insert many varieties of different size and length wells and sensors. The desired Thermo-well is held by a special retaining hex socket connected to an operational rod that passes through a sealed well housing. This mechanism is known as the Thermolet-Tool and when loaded with the desired Thermo-well is attached to the temporary valve in a water tight fashion.

The temporary valve is opened to allow access for the well to be inserted into the pipeline by use of the Thermolet-Tool. Pushing the the operational rod allows Thermo-well threads to mate with the internal ThermoLet™ threads by rotating the handle of the operational rod clockwise thus threading the Thermo-well into the Thermolet™ creating a watertight secure connection for the Thermo-well.

Testing for watertight conditions is performed by opening a test bleed-off outlet on the sealed well housing. Upon completion, the Thermolet-Tool can be removed, the temporary valve can be removed, and can be cleaned and reused on the next application. Removal of the well can be performed by reversing these steps.

Thermolet-Tools are available by contacting 2lBin.com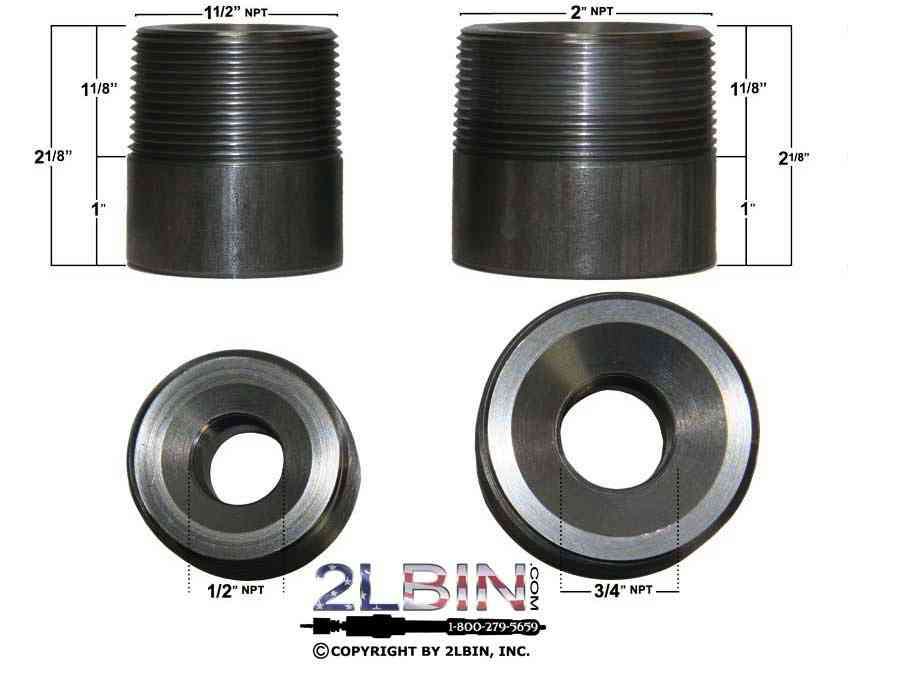 Thermolet™


Thermowell Fitting Specifications:
1018 CF Bar ASTM A108 07
Material is USA Milled and Material certifications on file
(Thermowells sold separately)
Threaded national iron pipe thermolets. Material certifications upon request/British threads available. Mechanical saddle pricing upon request.
Thermolet PDF Cutsheet

Buy it now

Specs

Item #

Price

Carbon Steel Thermolets with 3/4 IP Well Thread

2LB-Therm-3/4

$ 49.56

Carbon Steel Thermolets with 1/2 IP Well Thread

2LB-Therm-1/2

$ 45.10

Carbon Steel Thermolets with 1" IP Well Thread

2LB-Therm-1

$ 55.00

304 Stainless Steel Thermolets with 3/4 IP Well Thread

2LB-Therm-3/4-304-SS

$ 95.30

304 Stainless Steel Thermolets with 1/2 IP Well Thread

2LB-Therm-1/2-304-SS

$ 85.20

Thermolet™

Thermowell Fitting Specifications:
1018 CF Bar ASTM A108 07
Material is USA Milled and Material certifications on file
(Thermowells sold separately)
Thermolets with double threaded ends require a 406 service saddles ( 406 Hot Tap Service Saddle )
Saddles would require 1-1/2" or 2" Outlet for specified pipe OD.
Threaded national iron pipe thermolets. Material certifications upon request/British threads available. Mechanical saddle pricing upon request.
Thermolet PDF Cutsheet

Buy it now

Specs

Item #

Price

Carbon Steel 3/4" Thermolet with 2" External Threads on Both Ends

2LB-Therm-3/4-Double

$98.00

Carbon Steel 1/2" Thermolet with 1-1/2" External Threads on Both Ends – PN

2LB-Therm-1/2-Double

$91.00
Leave us a Facebook Comment